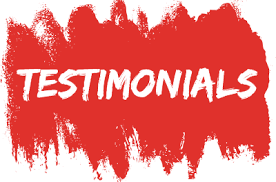 Testimonials – How Our Students Feel About Us.
প্রশংসাপত্র – কীভাবে আমাদের শিক্ষার্থীরা আমাদের সম্পর্কে অনুভব করে।
Let us be clear about few facts regarding WBCS Coaching or guidance.
There cannot be an ideal institute for such type of coaching. Why?
Because students generally come here with some preconceived mindset. Some of them need only a guidance / a mentor to show the path of success because he / she knows that he /she will have to do the hard work. Some other students come with the expectation that coaching centres will share their hard work by taking rigorous classes 3/4 days every week, like he /she did in school. Somehow they feel a sort of "déjà vu" , like going to school again after so many years.
Students come here at different stages of preparation , some are novice, some have taken the exam, some of them have passed written exam and some have attended the interview too.
Study mats expected by students or provided by centre may differ. A student may want study mat of his or her choice , in depth, like he or she studied in school. Some of them may not have time so they want concise material.
Guidance is one of the most important part. In many institutes those who have never appeared or passed this exam are guiding students, how to pass the exam. When they have not passed themselves, how can they guide others. So , they may be trained to impart coaching on different subjects.
Here , only WBCS Gr A officers guide students.They themselves have passed the exam and as you know superficial knowledge won't do, so they have studies the subject rigorously and know how to score high marks and pass the exam. The suit the role of guide, mentor, teacher and show the right path to success for students of various different background and at various stages of preparation.
One more issue is the choice of optional subject. Institutes generally push students in which they have good faculty, irrespective of background or interest of students. But we ask them to take those optional subject which suits them , and it may not be guided by us as we don't have faculty of all optional subjects. So student's well being is our primary aim. And you can call and get guided by our teachers even on days when you do not have classes.
We offer the students right guidance, rigorous lectures on subjects including Math & GI also giving them ample time to prepare on their own. Remember we too are human beings and can make mistakes but we try to learn from them too.
Here are some of the candid testimonials students gave:

"Hello, I'm Debalik Ganguly a marketeer by profession, currently employed with Medical Services as a marketing Communications Expert. Have been training with WBCS Made easy for quite some time now and the journey has been a fruitful one. Being a marketeer, it's hard to manage time, but Soumya sir have made it really easy with all the mock test, Study mats, routine, targets, progress sheet etc. The best part is,that this very institution & Soumya Sir has nullified any hindrance caused by distance through effective planning, coordination & management. I am confident enough, that I will be one of the top 10 ranking student in WBCS 2018 Exam" —Debalik Ganguly, Kolkata ,Aspirant WBCS.
(Here is his video testimonial Click here.)
"….I would like to thank success team for the noble work they are doing and the coaching center provided me immense help and cooperation right from the starting days of this journey…" –Avishek Sarkar, Gariahat, Cognizant Tech Soln, WBCS Successful Candidate.
"Sir everything was perfect. The clarity required for the exam was stupendous. However just anxious whether studying the notes and the books mentioned will be sufficient to get 120 because I am planning to give more stress on Histort+GK+Polity+English+Maths nothing else..
Because i want to study parallely for my Psychology optional".
—Animesh Sen, WBCS Aspirant
"1. How are u experiencing our classes? 9
2. What are the areas you want us to improve? No comments
3. What are the areas you need more clarity? NO comments
4. Is the communication process/ style ok for u? 10
5. What else do u want to share for improvement of our expertise? NO comments
6..Please rate ur satisfaction level on 1 to 10 scale….9″
–Koustav Dutta , Tata Consultancy Services, WBCS Aspirant, B'lore
"Friendly atmosphere…..
Very helpful, Perfect for me… Because i can talk freely."
-Partha Sarkar, WBCS Aspirant , Balurghat.
"Yes it was effective, I liked it. Communication was really good. I was able to follow each and every thing what Mr . Mukherjee taught and said. And I was extremely motivated."
-Punam Lama, WBCS Aspirant 2017

"Introductory class was good. It gave me an idea about which subjects to be studied in depth idea about strategy etc." -Sourav Mishra, WBCS Aspirant
"It was excellent sir as it wudnt have been possible for me to take classroom coaching…..thanks for providing online guidance I had got a chance to clear all my doubts face to face online…….so I am happy"
–Sushmita chowdhury, WBCS Aspirant , Online Class, Patna, Bihar
All available courses (click here for details).
Prelims + Main + Interview (Foundation Course)  weekend batches, weekly once, UNTIL SUCCESS* @ Rs 40000. – Specially beneficial for students / officer goers / those want matured guidance. 
New course for Maths & Reasoning, weekly once, 5/8 months @ Rs 5000/7500 (NEW COURSE).
Optional Subjects @ Rs 7500 (weekly once, 6 months)-just started.
Our own publications are available at our webstore (click here).
For Guidance of WBCS (Exe.) Etc. Preliminary , Main Exam and Interview, Study Mat, Mock Test, Guided by WBCS Gr A Officers , Online and Classroom, Call 9674493673, or mail us at – mailus@wbcsmadeeasy.in
Visit our you tube channel WBCSMadeEasy™ You tube Channel
Please subscribe here to get all future updates on this post/page/category/website