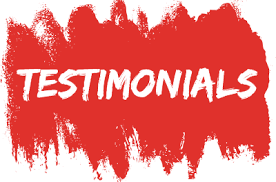 Testimonials – How Our Students Feel About Us.
প্রশংসাপত্র – কীভাবে আমাদের শিক্ষার্থীরা আমাদের সম্পর্কে অনুভব করে।
Let us be clear about few facts regarding WBCS Coaching or guidance.
There cannot be an ideal institute for such type of coaching. Why?
Because students generally come here with some preconceived mindset. Some of them need only a guidance / a mentor to show the path of success because he / she knows that he /she will have to do the hard work. Some other students come with the expectation that coaching centres will share their hard work by taking rigorous classes 3/4 days every week, like he /she did in school. Somehow they feel a sort of "déjà vu" , like going to school again after so many years.
Students come here at different stages of preparation , some are novice, some have taken the exam, some of them have passed written exam and some have attended the interview too.
Study mats expected by students or provided by centre may differ. A student may want study mat of his or her choice , in depth, like he or she studied in school. Some of them may not have time so they want concise material.
Guidance is one of the most important part. In many institutes those who have never appeared or passed this exam are guiding students, how to pass the exam. When they have not passed themselves, how can they guide others. So , they may be trained to impart coaching on different subjects.
Here , WBCS Gr A officers & Expert faculties under guidance of WBCS Gr A Officers guide students. They themselves have passed the exam and as you know superficial knowledge won't do, so they have studies the subject rigorously and know how to score high marks and pass the exam. The suit the role of guide, mentor, teacher and show the right path to success for students of various different background and at various stages of preparation.
One more issue is the choice of optional subject. Institutes generally push students in which they have good faculty, irrespective of background or interest of students. But we ask them to take those optional subject which suits them , and it may not be guided by us as we don't have faculty of all optional subjects. So student's well being is our primary aim. And you can call and get guided by our teachers even on days when you do not have classes.
We offer the students right guidance, rigorous lectures on subjects including Math & GI also giving them ample time to prepare on their own. Remember  we too are human beings and can make mistakes but we try to learn from them too.
Our Android & iOS app WBCS MADE EASY is great platform for weekly mock test , full mock test, track performance and attendance of students,
Here are some of the candid testimonials students gave:


The entire environment of the mock interview seemed to me real and effective .. .Board members were very cordial and cooperative. I learnt a lot from my mistakes which were pointed out and discussed by the experienced board members.It was very helpful for my upcoming personality test .- Milani Das (WBXS Exe. Rank 10 – WBCS 2019 Exam)

Excellent coaching, providing guidance by experienced faculties. Quality and standard study materials given along with subject wise mock tests taken every week. Institute has deep surveillance over every student individually and regularly monitors their progress. Syllabus planning, progression plan, overall guidance are truly examination oriented. Last but not the least, their helpdesk is very much active and communication is advanced. – Pallab Mondal (Student)

I take immense pleasure to announce that I have been a part of this institution's free mock programme regarding West Bengal's premium service in the administration section , known as WBCS. I convey my heartiest gratitude to respected Soumya Sir for offering such enriched guidance and standing beside students constantly. The sessions taken by sir himself and the sessions by honourable Shri Nurul Haque Sir ( IAS and Ex Chairman Wbpsc) are most enriching ones and gives proper guidance to students sitting at the furthest corner of the state and even outside the state also. The mock interview that I have given through online mode has helped me a lot to boost up my confidence. The best part is the " Positive Approach " that the institute has provided us at times. The sessions that are available at YouTube channel of the institute are also helpful and will be helpful for aspirants.– Kunal Mukherjee (DSP Rank 4, WBCS Exam 2019)

I am a fresher. I had no such ideas about WBCS. But WBCS Made Easy is a medium, from where I didn't have just a good idea about this examination, but also I'm getting very good guidance.Their Study Matt, live classes, subject wise test, are those calculated steps, which can be a pleach an aspirant to his/her desired success.
So, one thing can definitely be said, that WBCS Made Easy really help you to make the way easier for your success- Avijit Das (Student)

One of the best coaching centre for WBCS with efficient mentors and faculties. WBCS Main exam programmes and Mock interviews were just remarkable and outstanding. –Rajnish Kr Yadav (WBCS Exe. Rank 4 , 2018)

I appeared for the Free Mock Interview arranged by WBCS Made Easy under the leadership of Soumya Sir who has been the soul of this program. The Mock Interview was of the highest order, with a great panel and a nice ambience. I think it has been immensely helpful for me. THANK YOU SOUMYA SIR.- Amitava Ganguly (WBCS 2019 WB Revenue Service 4th)

WbcsMadeEasy is no doubt a renowned institution for WBCS exam. The classes are excellent. The instructors are incredibly knowledgeable and articulate. Good curriculum and study materials. I should try my level best to fulfil my dreams. Thank you very much . – Sumana Chandra (Student)

It is a good institution. All the classes are done by expert faculties. All the members of WBCSMadeEasy are cooperative. Teachers are very helpful and friendly. Tests are taken on weekly basis. In addition to that, there are also mock tests. Everything is well organized here- Somalika Aich (Student)

WbcsMadeEasy is quite helpful for WBCS coaching.All the faculties are good and helpful. You could ask them any questions to clear your doubts. They will surely help you reach your goal. Moreover doubt clearing classes are held regularly. If you face any problem, they will certainly help you. Their test series is also good. Everything is well organized. Thank you. – Siddhartha Bhowmik (Student)

Classes are well designed to cover the whole syllabus, weekly test helps to revise the subjects on a daily basis, teachers are approachable in case of any doubts.- Joy Mondal (Student)

Classes are well designed to cover the whole syllabus, weekly test helps to revise the subjects on a daily basis, teachers are approachable in case of any doubts.- Angshuman Das (Student)


WBCSMadeEasy is the good choice for the aspirants who are preparing for WBCS examination. Their educators are good and helpful. It maintains a routine based classes. Subject specific classes are held according to WBCS syllabus. It's online mock test facilities help me a lot. – Bijoy Karmakar (Student).

I got the guidance for my PT and appeared in the mock interview. I am satisfied with this platform.– Mrinmoyee Chatterjee (WBCS Exe. Rank 12, 2019)

I'm preparing wbcs exam from WBCSMadeEasy.The teachers are well experienced and friendly too. The weekly mock test helps gaining confidence and at the same time keep us students in pressure, so that we do well in future. It's been a great experience after all.– Rohit Sen (Student)

A nice institute to depend upon…Had been a part of their mock interviews and the experience had been awesome. – Akansksa Singh (WBCS 2019 Exam, W B Revenue Service Rank 1)

THE Questions of the  WBCS mock test was really up to mark.. It helped a lot to enhance knowledge.. Undoubtedly a genuine institution to pursue the dream of WBCS.– Sirshendu Dey (Student)

Last few months I enrolled here as a wbcs aspirants. No doubt it is one of the greatest institute in Kolkata. Teacher's are so helpful and they guide as according to our needs. I am really happy to part of this institute.– Debjit Adak (Student)

WBCSMadeEasy is one of the premier institute in Kolkata which provides high quality teaching-learning experiences targeting competitive examinations viz. WBCS (Exe). The educators are very cordial with immense expertise in their respective domains. Besides, the regular chapter-wise weekly mock tests, full length mock tests having quality questions not only give us a chance to assess ourselves regarding the respective topics but also extensively help us to get accustomed with real-time exam scenarios. Last but not the least, special classes arranged by the institute by renowned consultant psychologists, nationally proclaimed domain experts and our Mentor sir substantially help us to deal with psychological issues like performance anxiety, peer pressure, concentration issues etc. Being a student of WBCSMadeEasy, I feel privileged and bestow my deepest gratitude to the institute for giving me an opportunity to learn from top educators and experience an exceptional teaching-learning ecosystem.– Arijeet Ghosh (Student).

The classes are done by expert faculties.. All the members of WBCSMadeEasy are cooperative.. Their guidance is very helpful to be a Civil Servant.. Specially the doubt clearing session gives motivation to me.– Ofsana Parvin (Student).

Training was excellent with good interaction.
Course was very practical and informative. Teachers are enthusiastic and always ready to clear doubts. The course helped me a lot to build confidence and gain valuable experience.- Arka Sengupta (Student).

This institution provides an opportunity to succeed in ones goal to become a WBCS officer. Teachers provide excellent study material, explanation of the subject with individual interaction with the students. Management is very much helpful with individual care and concern about the students. Series of tests provided by the institution is very much helpful for the preparation of the subjects and revision of it. Overall very informative class and test series are provided by this institute. – Protyasa Chakraborty (Student)

Great mock PT session arranged by WBCSmadeeasy. Excellent hospitality. Board members were cordial and the quality of questions were of highest quality.– Sayantan Sen (WBCS Exe. 2019 17th)

It is a very good coaching institute for WBCS exam.
1. Guided by WBCS Group A officers and Experience teachers.
2. Regular mock test and class.
3. Personalised guidance and motivation.
And many more… –Surojit Halder (Mukundapur)

It was a great experience studying here. Teachers are very helpful and help us in every possible manner . The quality of teaching is above the standard level and excellent. Teachers guide us in the right path that we should take for achieving our goal that is Becoming WBCS Officer or Cracking and Qualifying WBCS Examination with good Marks in both Prelims And Mains. The study material they provide is very helpful for studying and also the current affairs every Sunday. I would say if we want to Crack the WBCS exam then you should go to WBCS Made Easy Coaching Institution it's the best for WBCS- Arghadeep Chattopadhyay (Student)
All these comments are available in Google WBCS Review part (you can check it).
"Hello, I'm Debalik Ganguly a marketeer by profession, currently employed with Medical Services as a marketing Communications Expert. Have been training with WBCS Made easy for quite some time now and the journey has been a fruitful one. Being a marketeer, it's hard to manage time, but Soumya sir have made it  really easy with all the mock test, Study mats, routine, targets, progress sheet etc. The best part is,that this very institution & Soumya Sir has nullified any hindrance caused by distance through effective planning, coordination & management. I am confident enough, that I will be one of the top 10 ranking student in WBCS 2018 Exam"                                      —Debalik Ganguly, Kolkata ,Aspirant WBCS.
(Here is his video testimonial Click here.)
"….I would like to thank success team for the noble work they are doing and the coaching center provided me immense help and cooperation right from the starting days of this journey…"             –Avishek Sarkar, Gariahat, Cognizant Tech Soln, WBCS Successful Candidate.
"Sir everything was perfect. The clarity required for the exam was stupendous. However just anxious whether studying the notes and the books mentioned will be sufficient to get 120 because I am planning to give more stress on Histort+GK+Polity+English+Maths nothing else..
Because i want to study parallely for my Psychology optional".
                                                           —Animesh Sen,  WBCS Aspirant
 "1. How are u experiencing our classes?  9
2. What are the areas you want us to improve?  No comments
3. What are the areas you need more clarity? NO comments
4. Is the communication process/ style ok for u? 10
5. What else do u want to share for improvement of our expertise? NO comments
6..Please rate ur satisfaction level on 1 to 10 scale….9″
                                          –Koustav Dutta , Tata Consultancy Services, WBCS Aspirant, B'lore
"Friendly atmosphere…..
Very helpful, Perfect for me… Because i can talk freely."   
                                                                 -Partha Sarkar, WBCS Aspirant , Balurghat.
"Yes it was effective, I liked it. Communication was really good. I was able to follow each and every thing what Mr . Mukherjee taught and said. And I was extremely motivated."
                                                                                         -Punam Lama, WBCS Aspirant 2017

"Introductory class was good. It gave me an idea about which subjects to be studied in depth idea about strategy etc."                                             -Sourav Mishra, WBCS Aspirant 
"It was excellent sir as it wudnt have been possible for me to take classroom coaching…..thanks for providing online guidance I had got a chance to clear all my doubts face to face online…….so I am happy"
                                      –Sushmita chowdhury, WBCS Aspirant , Online Class, Patna, Bihar
Course Links:
For Guidance of WBCS (Exe.) Etc. Preliminary , Main Exam and Interview, Study Mat, Mock Test, Guided by WBCS Gr A Officers , Online and Classroom, Call 1800 572 9282 / 8274048710 / 9051834864/ 9674493673, or mail us at – mailus@wbcsmadeeasy.in
Download our app from here – http://on-app.in/app/home?orgCode=rrnvu
Visit our you tube channel WBCSMadeEasy™ You tube Channel
Please subscribe here to get all future updates on this post/page/category/website