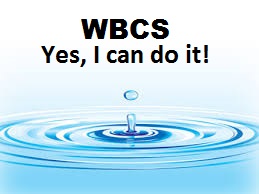 Free Downloadable Study Materials For WBCS Exam
The secret to acing the WBCS entrance examinations is solid preparation, a calm mind, a disciplined lifestyle and undivided focus. Once you make up your mind to sit for the exam get in touch with our educational consultants who'll help and guide you.
The examiners expect you to have proficiency in subjects that is expected of any graduate from a standard university. You may have majored in a specific field but you must have a fair understanding of the Indian Constitution, Indian polity and geography, culture, development administration, general knowledge and current affairs.
The mantra for success – USE WBCSMADEEASY NOTES SUBJECT WISE! That is the best way to create a proper base.
NCERT & NIOS BOOKS may come handy too!!
Get hold of NCERT Books on history, geography, English, political science, general science, economics, and English; recommended by CBSE for school syllabus from Standard 8 to Standard 12.
NCERT Books are freely available at this link: Click here.
You can read the following books for starters:
'Our Pasts – 1" Social Science Text book in History for Class 6
'Social and Political Life – I'
'Our Earth Our Habitat' – Geography Textbook for Class 6
'Science' Text book for Class 7
'Social and Political Life II' – Social Studies for Class 7
'Honeycomb' – Textbook for English class 7
History (Our Pasts- II) Textbook for Class 7 – This book for example will give you an introduction to the following:
Chapter 1: Tracing Changes through a Thousand Years
Chapter 2: New Kings and Kingdoms
Chapter 3: The Delhi Sultans
Chapter 4: The Mughal Empire
Chapter 5: Rulers and Buildings
Chapter 6: Towns, Traders and Craftspersons
Chapter 7: Tribes, Nomads and Settled Communities
Chapter 8: Devotional Paths to the Divine
Chapter 9: The Making of Regional Cultures
Chapter 10: Eighteenth Century Political Formations
Geography (Our Environment) for class 7 – This book for example will give you an introduction to the following:
Chapter 1: Environment
Chapter 2: Inside Our Earth
Chapter 3: Our Changing Earth
Chapter 4: Air
Chapter 5: Water
Chapter 6: Natural Vegetation and Wildlife
Chapter 7: Human Environment – Settlement, Transport and Communication
Chapter 8: Human Environment Interactions – The Tropical and the Subtropical Region
Chapter 9: Life in the Temperate Grasslands
Chapter 10: Life in the Deserts
Similarly you'll have to go through geography, history, social science, English and economics books prescribed by NCERT for classes 8 to 12.
You can view IGNOU Study materials ( after one time registration) and lecture videos at this link.
This website may help you too: Click here.
NIOS Study materials are available at this link: click here.
The above mentioned are just examples. However after browsing through all the study materials and you tube videos etc. you will find yourself perplexed about the course of your action. Dear candidates, you must need a guidance to crack this exam. It may be paid guidance or unpaid (like from some seniors). Else you will loose a lot of time only to find out what to study and what not to. And after loosing a good amount of time you will go for some guidance. You can get in touch with our experts / WBCS Group A Officers or toppers for guidance and further recommendations.
For Guidance of WBCS (Exe.) Etc. Preliminary , Main Exam and Interview, Study Mat, Mock Test, Guided by WBCS Gr A Officers , Online and Classroom, Call 9674493673, or mail us at –    mailus@wbcmadeeasy.in
Please subscribe here to get all future updates on this post/page/category/website