General Combined Course For SSC PSC Miscellaneous Clerkship SI Food SI Constable of Police Group D High Court LDA etc. Examination by WBCS MADE EASY
WBCS MADE EASY is presenting a brand new course for General Combined courses from 1st July. WBCS MADE EASY বিভিন্ন কোর্সের জন্য নতুন General Combined Course চালু করছে ১ লা জুলাই থেকে। (For SSC MTS,CHSL, PSC Clerkship, Miscellaneous, SI Food, SI / Constable of Police, High court LDA etc.)

Features of our classes

Live Classes, for 7 months.

Recorded class available , if Live class missed.

Study plan published in advance

Full year lesson plant given beforehand.

Weekly chapterwise 4 mock tests-through App

Weekly one full length mock test- through app

Certificate of Honour for toppers

Support by WBCS Gr A Officers

Occasional lectures by Renowned IAS officer or faculty

Psychologal support class by consultant psychologist

Full analysis of performance of each candidate and follow up

Proper Grievance Redressal Mechanism

ISO 9001-2008 certified Quality Management System.

Call an officer for personal strategy and guidance

Standard studymaterials (e book)- printed copy on demand

Motivational support

Editorial board by eminent persons, officers, authors..
Last date of admission 15 July 2021,Online class starts 1st August 2021.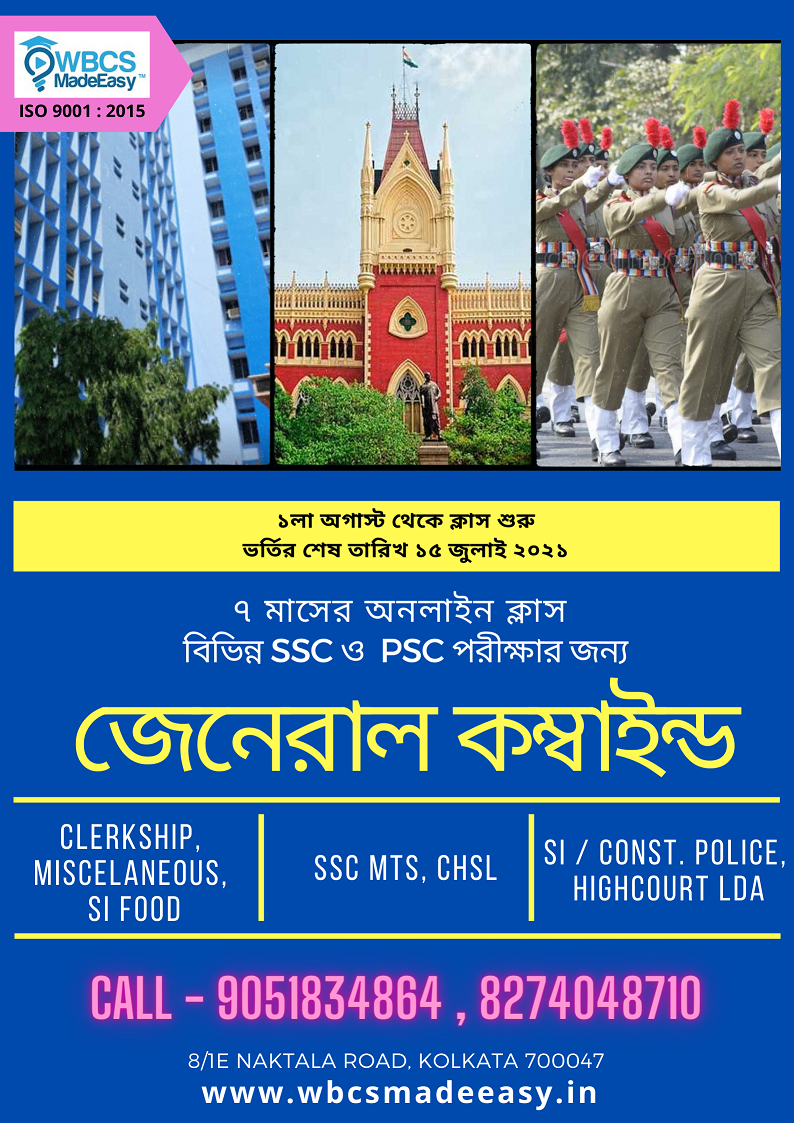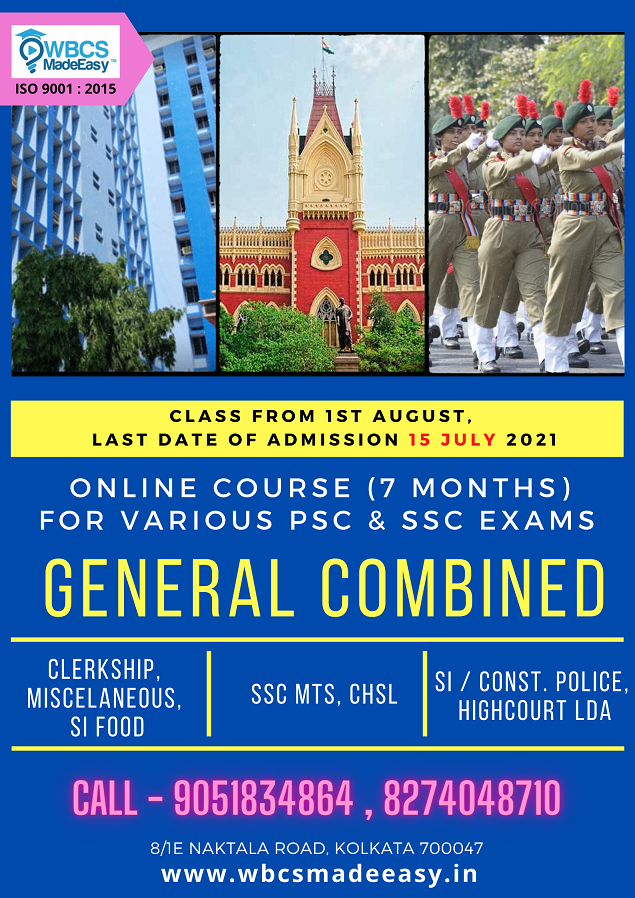 Call office at 9051834864 / 8274048710 for course and admission details or mail at mailus@wbcsmadeeasy.in
All available courses (click here for details).