Motivational Thought For – W.B.C.S. Aspirants.
Don't let what you cannot do interfere with what you can do." Continue Reading Motivational Thought For – W.B.C.S. Aspirants.
"Successful and unsuccessful people do not vary greatly in their abilities. …
"Strive for progress, not perfection." …
"There are no shortcuts to any place worth going." …
"Failure is the opportunity to begin again more intelligently."
Some people eat, and they eat, and they get satisfied. They eat, and they chill for 3-4 months. Hunters, every time we accomplish something, we're looking for the next one. We're not eating to get satisfied, we're eating out of necessity. I don't ever want to get to the place where I feel like I made it. Because when you still feel like you're trying to reach something, you keep learning, you keep reading, you keep studying, you stay hungry. Wins don't shock winners. They aren't amazed when they got a win, anymore than Michael Jordan was amazed when he hit a game-winning shot. That's what he expected, that's what we focused on, that's what we acted to do, that's what we worked to do, and because of all those things, we expect to win every time. It's the process, the constant challenge to get there, again, and again, and again, is what drives these individuals. Everyone talks about, "We want to be legendary." You want to be iconic. Don't settle for legendary. The greatest of all time, the Tom Bradys, the Michael Jordans, the Kobe Bryants of the world, they might celebrate hard, but they don't celebrate long. Come Monday, come the next morning, they're back at it. They're focused, they're undistracted, they're driven, they're enjoying the wins, but they're not over celebrating them. And that's what makes people great, and that's the attitude you have to have toward a single victory if you want to make it a lifestyle, and a lifetime of winning.
Our own publications are available at our webstore (click here).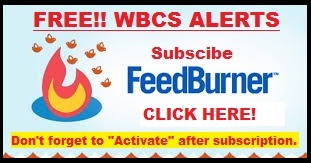 For Guidance of WBCS (Exe.) Etc. Preliminary , Main Exam and Interview, Study Mat, Mock Test, Guided by WBCS Gr A Officers , Online and Classroom, Call 9674493673, or mail us at – mailus@wbcsmadeeasy.in Visit our you tube channel WBCSMadeEasy™ You tube Channel Please subscribe here to get all future updates on this post/page/category/website