WBCS Exam Coaching- Weekend Batch Or Regular Class? And Our Advantages.
ডাব্লুবিসিএস পরীক্ষার কোচিং- উইকেন্ড ব্যাচ নাকি নিয়মিত ক্লাস? এবং আমাদের উপকারিতা।
If you are serious enough to crack W.B.C.S Exam in, then join us NOW. Because the prelims exam of WBCS is generally held in January / February , which is more or less fixed. So the early you join, the more time we get to prepare you since class is only once in a week.Continue Reading WBCS Exam Coaching- Weekend Batch Or Regular Class? And Our Advantages.
Advantages of Weekend batches:
Many of you think that whether you join our weekend batch or join regular course. If you are a student in some college or university you cannot bunk classes and join regular Monday to Friday coaching, that is for sure. Same is true for office goers and IT people too. So you have only one option to join weekend batches or doing self study as the syllabus of W.B.C.S Exam that is to be covered is huge.
Now be very clear about one thing. One MUST NEED PROPER GUIDANCE OR COACHING to clear WBCS Exam. It may be personal guidance from some seniors or some professional guidance like us.
Now going back to the original topic , we can enumerate advantages of weekend batch.
You will get ample time for self study. This exam is all about proper strategy and planning. You need to work hard in a balanced way to crack this exam. So you need time. After office hours or college hours you won't get too much time. And if you start to experiment with the syllabus and books in that time then the success in WBCS Exam will be far away from you. You need to know

what to study and most importantly WHAT NOT TO

.
Generally matured competitors go for weekend batch. If you want that you will study less and teacher will study more on your behalf, you can go to regular coaching.There you can make friends, get to know about many things but certainly not get the strategy and conceptual clarity on the subjects to the extent needed. Yes there are some good centers too. So joining weekend batches you get the chance to meet matured candidates preparing for the exam. You come to know many things about the exam from them too.
What added advantage we can give you?
You get personalized approach here.You get small batches of 30 ( not of 100 as normal business practice ), so get more personalized approach than theirs. See everyone's problem is different from other's problem. So feedback mechanism is very important. As classes go on here the officers themselves can give you proper feedback and change course of study as suitable for you.
You can get in touch with the teachers/officers in normal days also when you have no classes. So, it is not that you need to go to next class for any clarification regarding the strategy etc.
The officers who teach here are themselves toppers in previous years exam, so they went through the same process and mental condition you are going through now. So they can give you better feedback and give you better support system.
They themselves are toppers in the exam and it means that they are master in all those subjects in syllabus.So "How to approach WBCS Exam" is BETTER known to them.
So, join us now.If you are still thinking, just believe in us and join.
Last date of admission to next batch WBCS Exam please click here.
All available courses (click here for details).
Prelims + Main + Interview (Foundation Course) weekend batches, weekly once, UNTIL SUCCESS* @ Rs 40000. – Specially beneficial for students / officer goers / those want matured guidance.
New course for Maths & Reasoning, weekly once, 5/8 months @ Rs 5000/7500 (NEW COURSE).
Optional Subjects @ Rs 7500 (weekly once, 6 months)-just started.
Our own publications are available at our webstore (click here).
For Guidance of WBCS (Exe.) Etc. Preliminary , Main Exam and Interview, Study Mat, Mock Test, Guided by WBCS Gr A Officers , Online and Classroom, Call 9674493673, or mail us at – mailus@wbcsmadeeasy.in
Please subscribe here to get all future updates on this post/page/category/website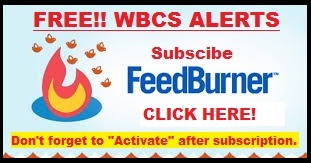 Subscribe.